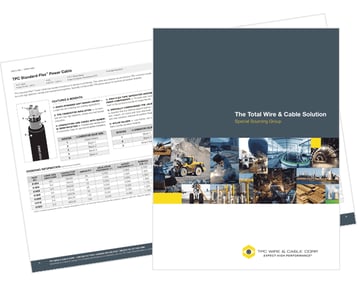 The right partner for your
OEM wire & cable Needs.

TPC Wire & Cable Corp. is a leading supplier of wire, cable, and connectors used in industrial environments in nearly 20 countries worldwide. Through more than 35 years of progressive development and refinement, our products and accessories deliver reliable performance where other wire and cables consistently fail.
Backed by exceptional service, we understand how important streamlined ordering and on-time deliveries are to customers. Add in competitive pricing and an in-house engineering team that designs solutions to meet your specifications, and it becomes clear that TPC is the right partner to serve your wire and cable needs.
Fill out the form on this page to get a copy of our OEM product brochure.